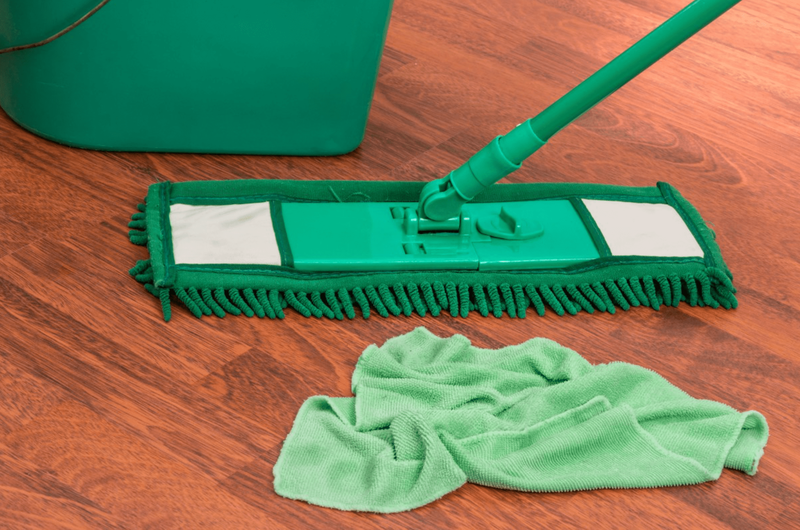 You can clean most type of floors with white vinegar
Stop using all-purpose cleaner, soap or other expensive cleaning products! White vinegar works miracles and can be used for pretty much every single cleaning task you can think of. This also applies to cleaning your floor! There is a simple trick to make your floors clean and shiny like never before. You can clean your laminate, tiles, vinyl, carpet and wooden floor with white vinegar. It's very cheap and you probably already own a bottle of it!
Mopping is a chore that we all prefer to postpone. It can be very time consuming and it can also be quite exhaustive! It is therefore very annoying if you find out that there are stripes on your floor after your hard work. Fortunately, white vinegar is the solution for all of your problems!
White vinegar, also known as distilled vinegar, is a type of vinegar made from distilled grain alcohol. White vinegar is commonly used for cooking and food preparation, as it can add flavor and acidity to a variety of dishes. But… It can also be used as a cleaning agent! Don't you have a bottle of white vinegar at home? Then we advise you to buy a few bottles right away! You can buy a cheap bottle of white vinegar at the supermarket. Curious how you can make your floors shine like never before with white vinegar?
Continue reading on the next page to find out how you can use vinegar to clean your floors!