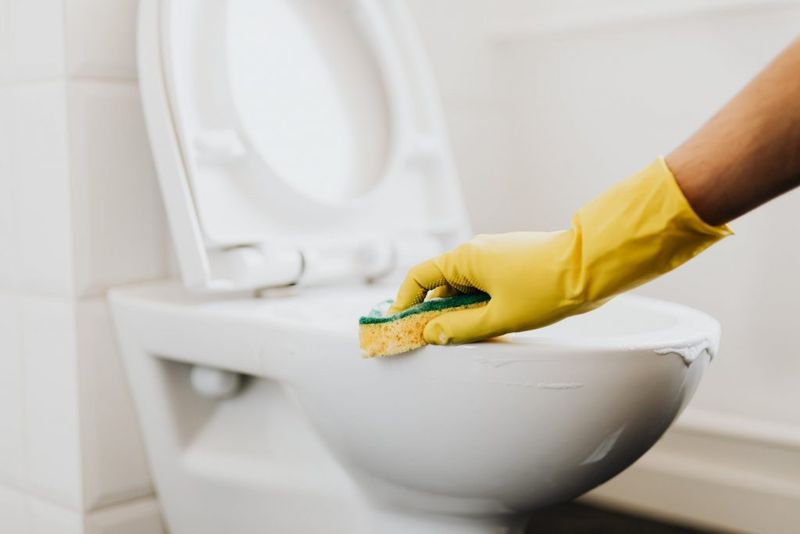 Cleaning the toilet is something we all like to postpone. But did you know that the toilet is probably the dirtiest place in your house? For example, there are thousands of bacteria in your toilet. That is why it is important to clean your toilet more often. Of course, we prefer to do this as easily and quickly as possible. These five tips make cleaning your toilet a lot easier!
1. Do not use chlorine
Do you ever use chlorine to clean the toilet? Don't do this anymore! This does not clean your toilet at all, and it does not help against limescale. You are much better off using vinegar and a bit of green soap to clean your toilet. Simply mix a cup of vinegar with water and add a splash of green soap. This mixture slowly releases acidic vinegar which dissolves the lime scale and bacteria. This is a super-easy solution which makes it possible to clean your toilet in no time!
Continue reading on the next page.