1. Brad Pitt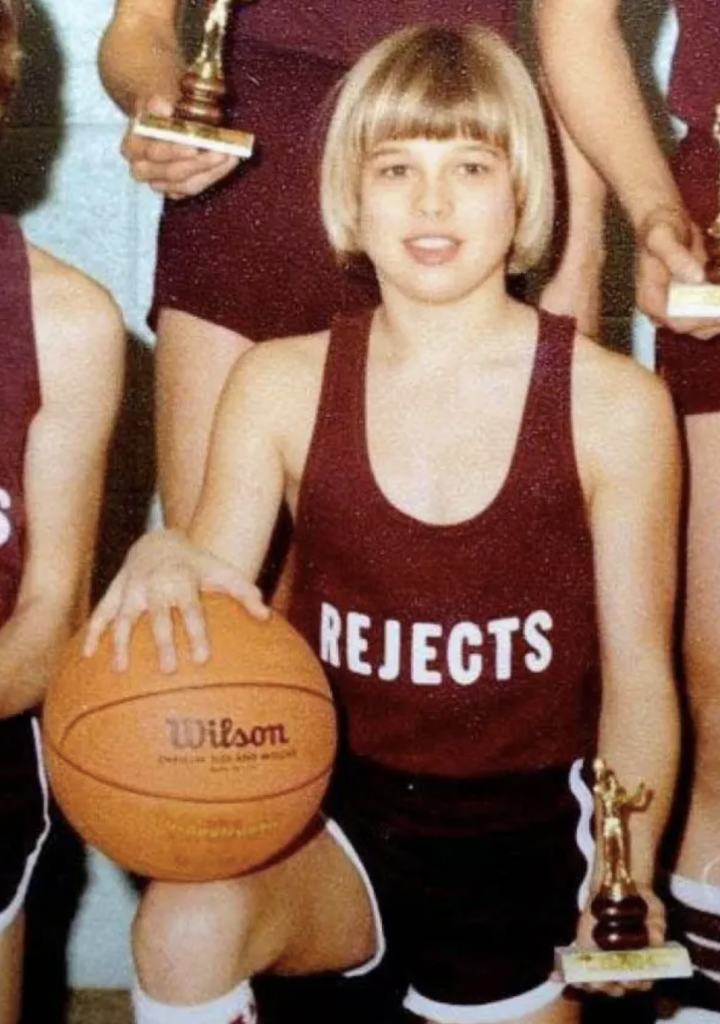 In this picture, Brad Pitt was just 14 years old while posing for a picture with his basketball team in 1979. He was raised in Springfield, Missouri. It's hard to believe that this kid with a goofy haircut would one day grow up to be one of Hollywood's most famous men. He attended Kickapoo High School, where he was a member of the golf, swimming and tennis teams. Brad Pitt worked as a limousine driver for a few months, while taking acting classes. Within seven months, he found an agent and began booking acting work. From growing up in Missouri to ruling Hollywood's A-list, Brad Pitt has undergone a stunning transformation. With those piercing blue eyes, lush mane, and unforgettable smile, he remains one of the most famous and handsome stars of this time.
2. Sandra Bullock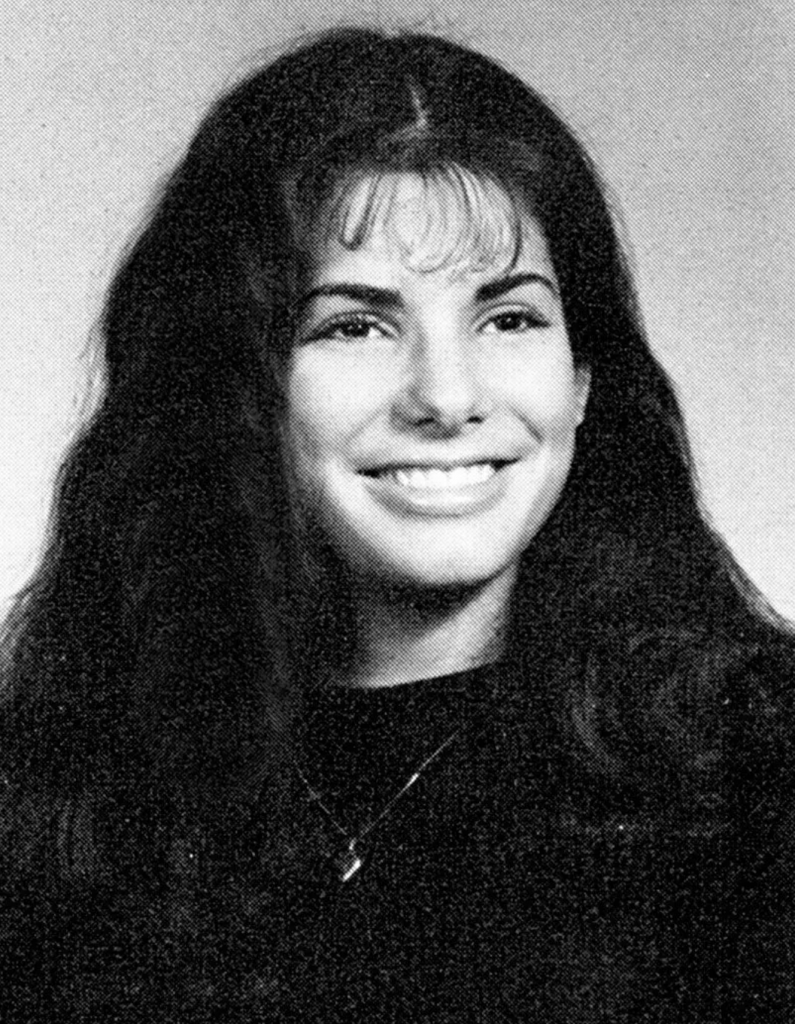 America's sweetheart Sandra Bullock attended Washington-Lee High School in Arlington, Virginia. Did you know that she was a member of the drama club and was part of the cheerleading squad? There was a time that she was just a normal student, like the rest of us. Now, with $56,000,000, she was listed in the Guinness Book Of World Records as the highest-paid actress in the world.
Curious how Jennifer Lopez and George Clooney used to look in their school photos? Then take a look at the next page!