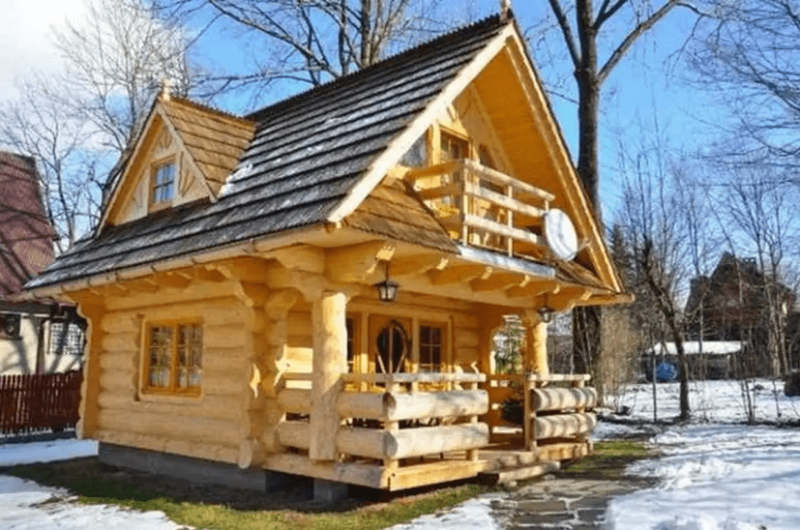 Can you imagine living in this tiny wooden house?

We definitely can!
Many people dream of living in large houses with lots of rooms and living space. Still, tiny homes seem to be gaining in popularity over the years. Everyone falls in love with this little house owned by The Little Log House Company. The "Stunning Gate Lodge" is one of the most amazing tiny houses you will ever see and with only 296 square feet, it lives up to its name!
A small wooden cabin in a beautiful place in the woods is appealing to a lot of us. With 296 square feet, you'll think of it as a small house. But, if you take a look inside you will be amazed! The log house has been made of the highest quality wood, so it can resist in any weather condition for a long period of time. It's cozy, warm and you just want to snuggle up on the sofa with a blanket. Take a look at the pictures and see for yourself! We are sure you will love it as much as we do.
On the next page you will find remarkable pictures of the inside of this special home!