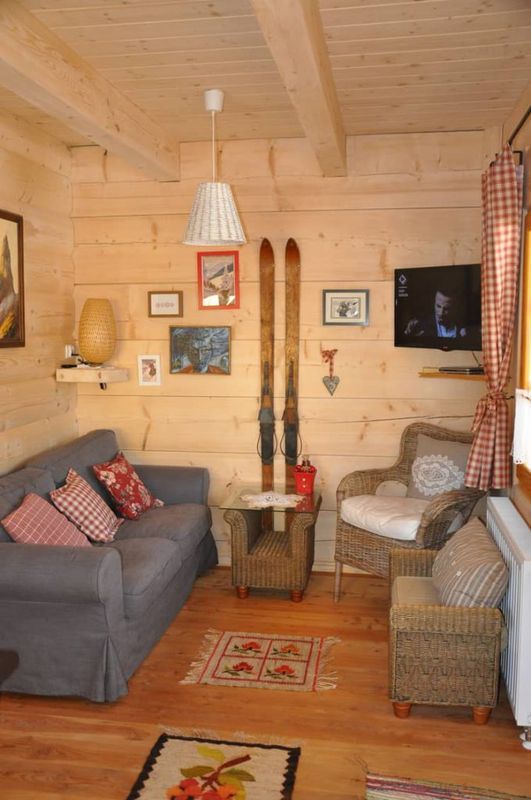 By simply looking at this tiny log cabin you can't really tell how spacious they are on the inside. The rooms are almost entirely made of wood. You definitely feel like you are living and skiing somewhere in the mountains. The house may be small, but there is plenty of space to have fun.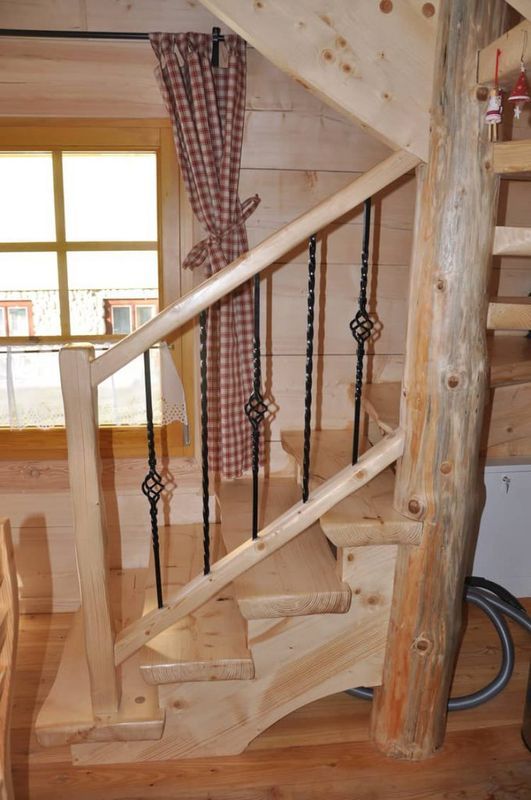 The house has great details like these wooden stairs. None of the steps are the same, which gives the stairs an amazing rustic look.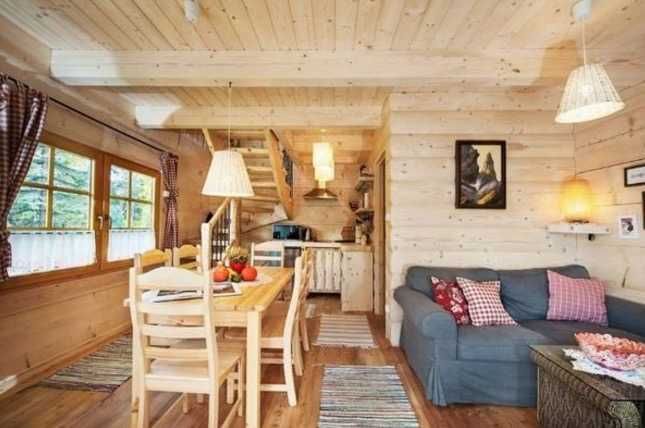 Can you imagine spending a cold or rainy day in this lovely living room? We'd love to curl up on this couch with a good book. Sit under a warm blanket and enjoy a nice cup of tea. This wooden room is the perfect place to relax!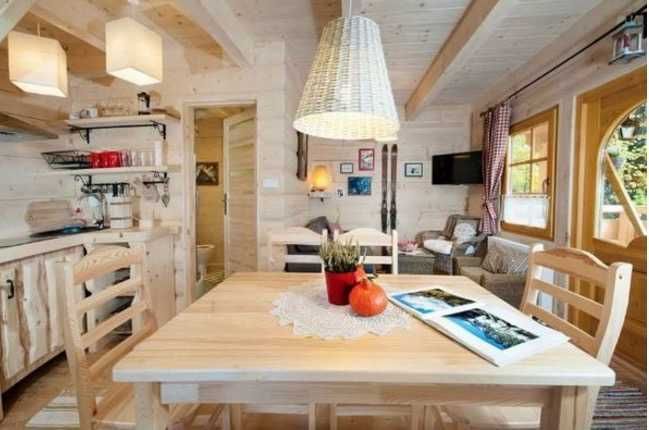 The house may be small, but there is enough space to enjoy a delicious home-cooked meal at this lovely dining table. We can't think of a better place to dine with your family and friends!
On the next page you will find pictures of the amazing bedroom and kitchen!