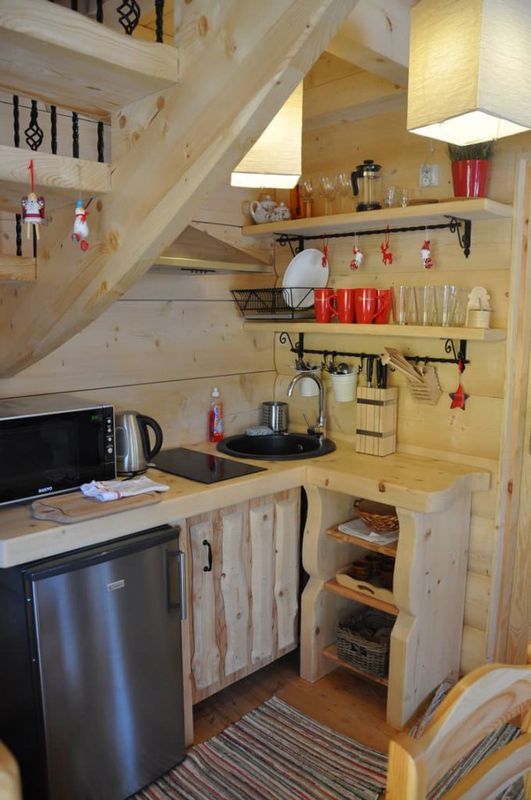 Of course, there isn't a lot of space to cook, but the space has been cleverly used. The kitchen features mostly open storage with a mini-fridge and small cooktop. A round sink is tucked into the corner of the kitchen on the custom wooden countertops.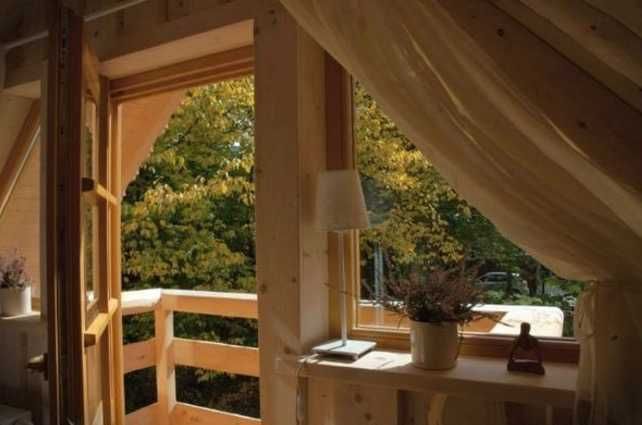 If you go up the stairs you will come to a small landing with access to a small balcony with an amazing forest view. This makes everyone feel relaxed! Imagine having a cup of hot chocolate or a glass of wine on the balcony in the evening.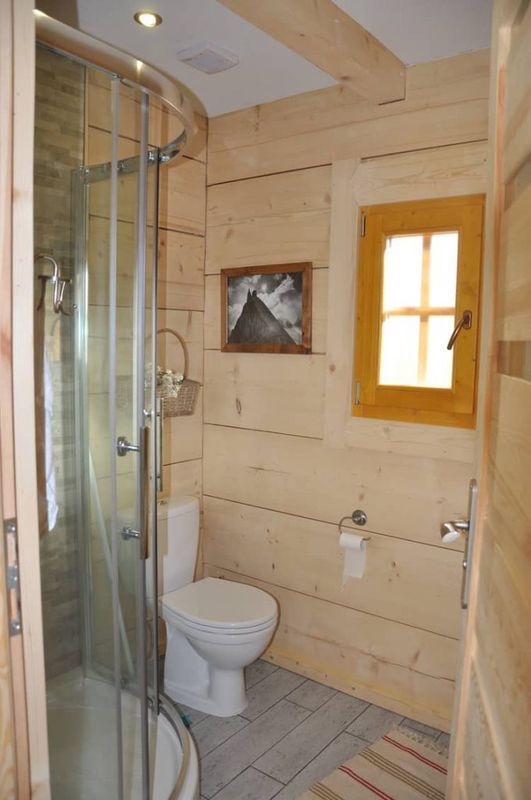 The bathroom may be small, but there is enough room to move around and the shower is quite spacious! The fully functional bathroom has a glass shower stall and full-sized toilet.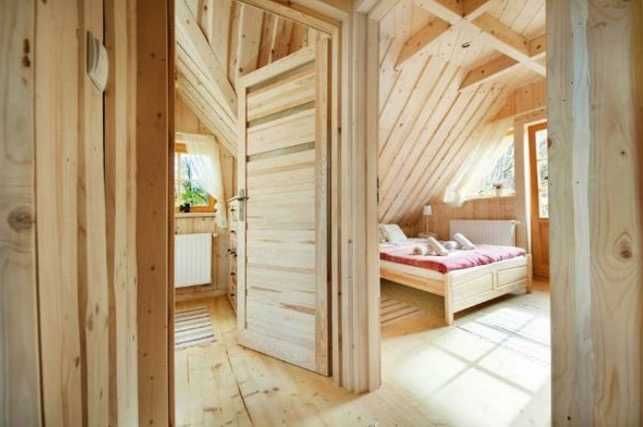 The wooden bedrooms on the upper floor will definitely give you a relaxing feeling. Here you will certainly sleep well and wake up completely rested! Do you imagine yourself living here already?
Source & Image: TheLittlehouseCompany